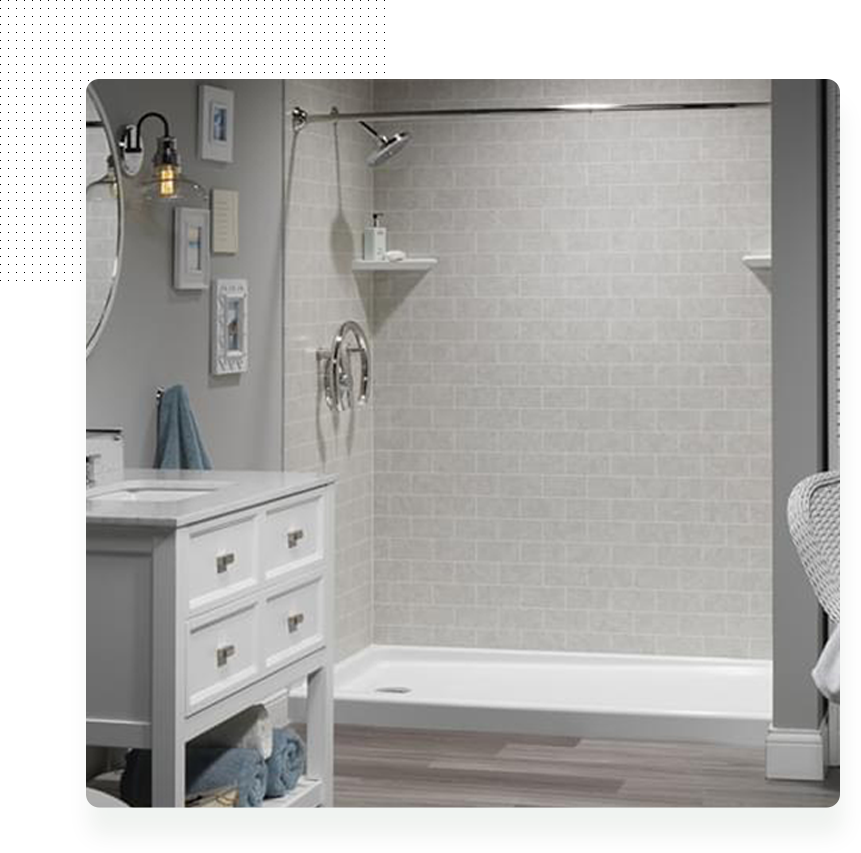 Expertise – 30 years of bath remodeling experience.
When Rich Rome decided to start scaling his remodeling business, the first thing he did was hire the best craftsman he could find. One of those craftsmen, Bruce is the longest tenured employee with the company, with 25 years and boasts over 40 years of carpentry and remodeling experience. Along with Bruce, our other lead installers have an average of 10 years with the company and even more experience. If there is a problem with your bathroom, these guys can handle it!
Integrity – Just like the owner, our sales team is upfront and honest.
Some remodeling companies and contractors have a bad reputation for playing games when it comes to the cost of your bathroom remodel. Rome Bath Remodeling isn't like those companies or contractors. Our salesmen are upfront and honest. Once you pick out the products you want, you'll receive a summary of your project with the price we discussed. When you purchase, you'll receive a copy of your contract with price, no hidden costs or fees, even if something unexpected happens once we start the project. At Rome Bath Remodeling, we believe we are invited into your home to help solve your bathroom problem, not to give you the run around.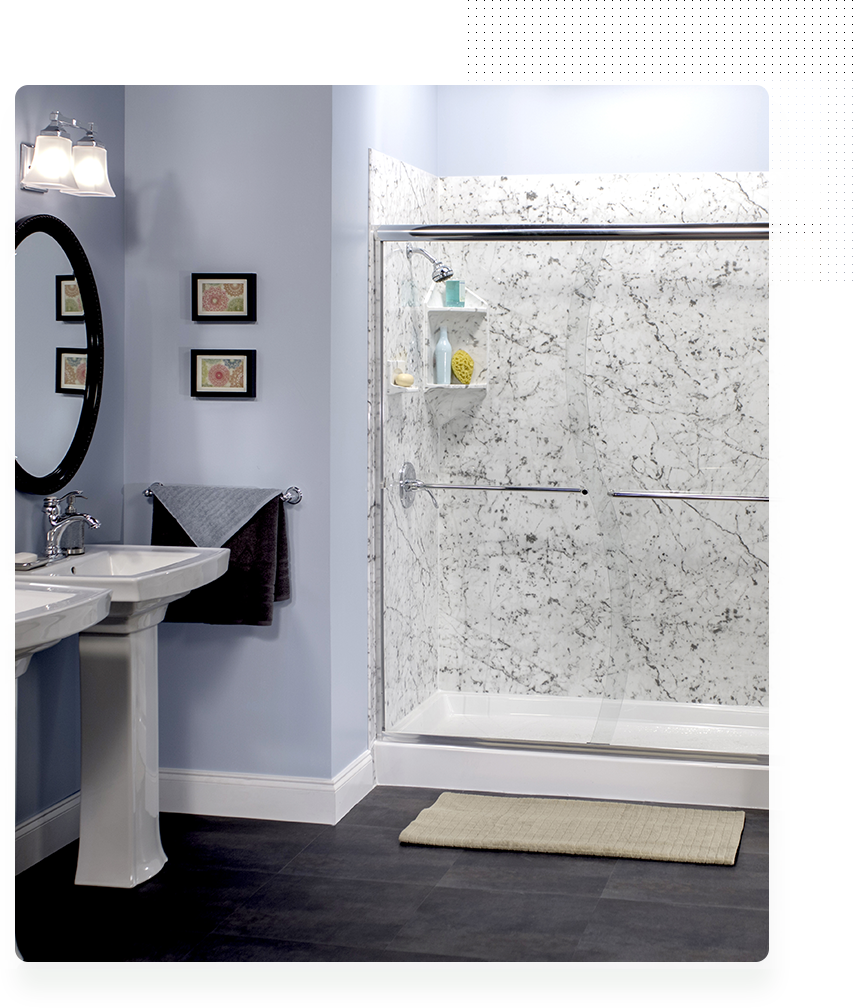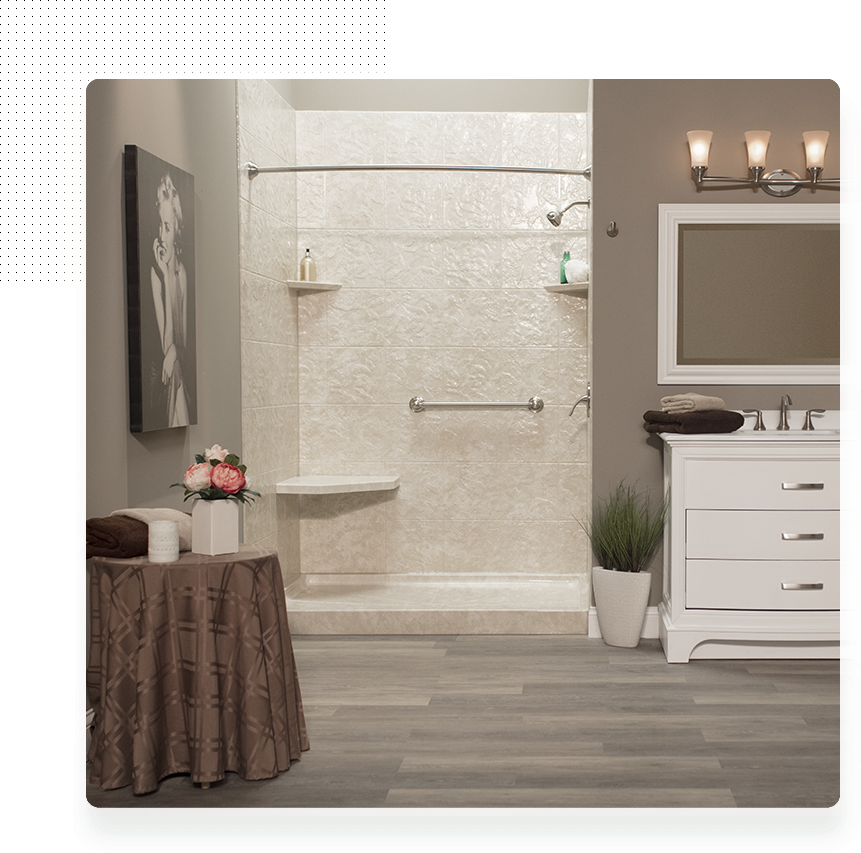 Quality Guaranteed – Lifetime Warranty.
Our team has assembled some of the best products on the market to offer our customers. We work with trusted brands like Delta, Kohler, BCI Acrylics, Bertch Cabinets, The Onyx Collection and Armstrong flooring because we know they make a quality product with fantastic warranties and offer a great value. We want our highest quality install to be backed by the best products possible.
Locally Owned and Operated Company – Local Employees Serving our Communities.
We're proud to be a locally owned and operated business. All of our employees are local to towns near our two showrooms. It's not uncommon for one of our salespeople to knock on a door to find his former classmate or neighbor is the one who needs a new bath! Our installers won't find anything they haven't seen before, because they have been working on our unique Pennsylvania homes most of their careers. We believe being a local company, employing local people and patronizing local businesses helps keep our communities strong.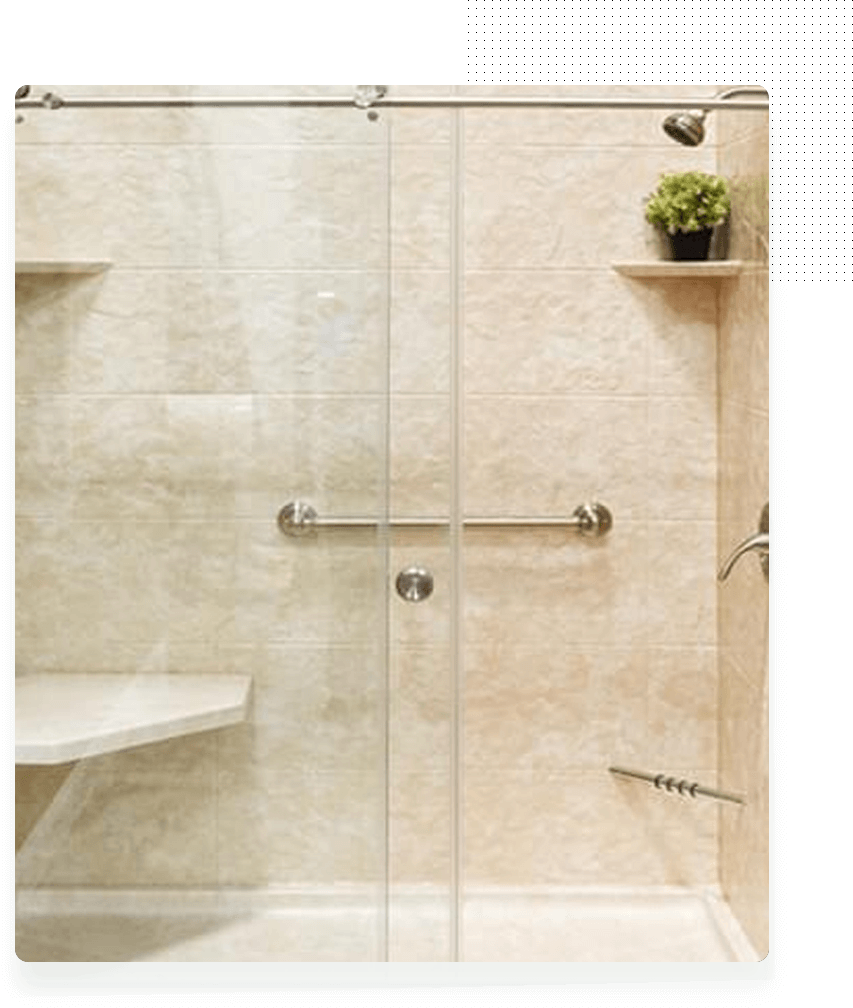 You deserve to have the bathroom of your dreams
Click the button below to see if you qualify to save $1,000 in your bathroom remodeling

LOCATION Forty Fort, PA
934 Wyoming Ave, Forty Fort, PA 18704, United States
LOCATION Quakertown, PA
2385 John Fries Hwy Quakertown PA 18951
LOCATION Endicott, NY
407 Airport Rd Endicott NY 13760
Hours: By appointment only
LOCATION Clifton Park, NY
9 Solar Drive Clifton Park, NY 12065
Hours: By appointment only
MON: 9AM-5PM
TUE: 9AM-8PM
Quakertown: 9AM - 5PM
WED: 9AM-5PM
THU: 9AM-8PM
FRI: 9AM-5PM
SAT: 9AM-3PM
SUN: CLOSED
Connect and Like Rome Bath Remodeling on Facebook