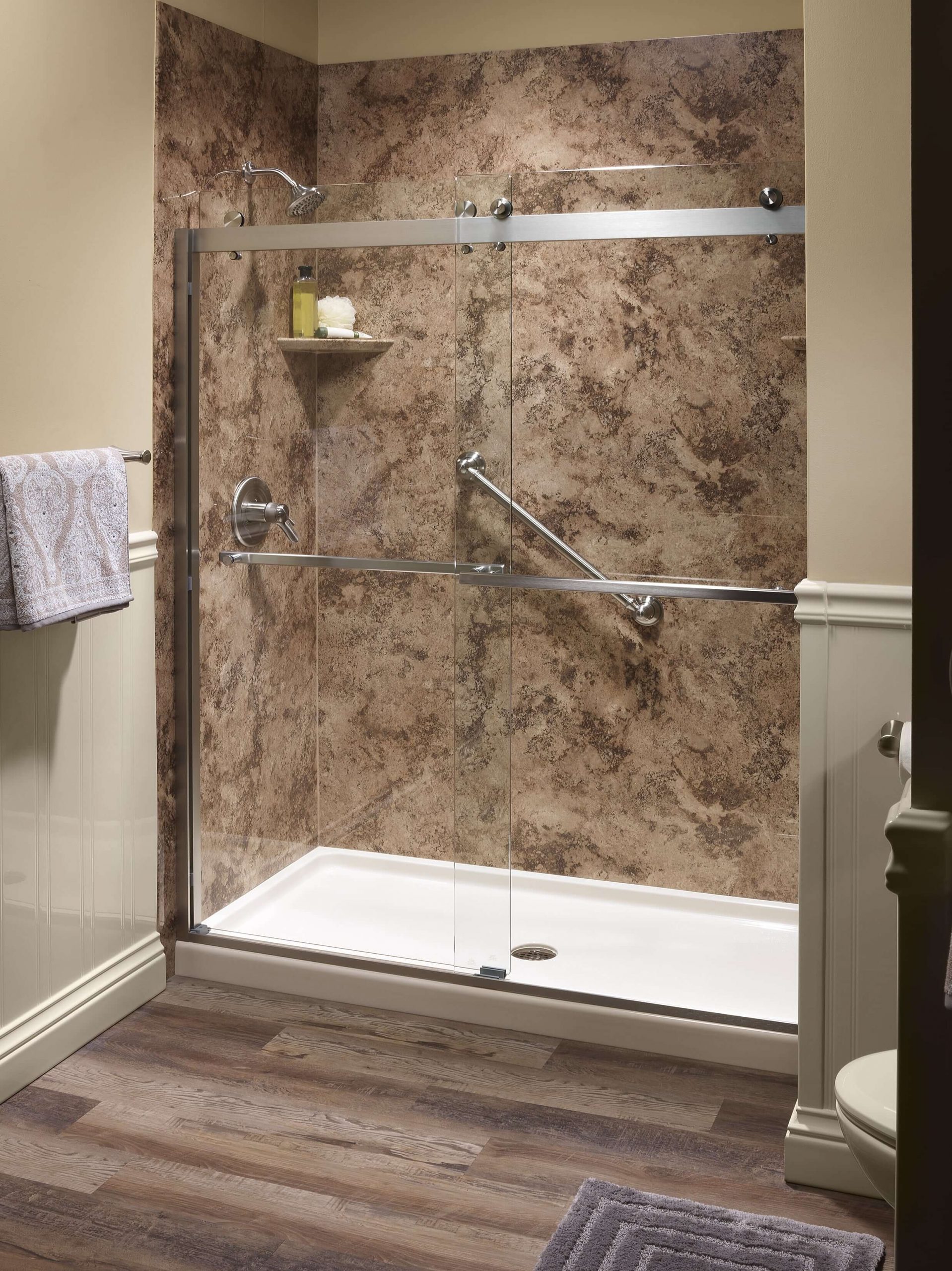 Remodeling can be a PROCESS but Rome Bath Remodeling has simplified that process to make it easier for the home owner! Here's how we do it.
1
Our estimator visits your home and discusses your needs and what you would like to update in your bathroom. He brings out samples and photos of each product so you can design your bathroom right at your kitchen table.
2
If you agree, he will write up the work order.
3
In a few weeks, our production team will give you a call to let you know all your products have arrived and it's time for install!
4
It's install day! Our installers will arrive between 7:00 and 7:30 a.m. on the day you have agreed to. When they arrive, they will go over the job with you and answer any questions you may have.
5
They will get right to work starting with protecting your floors with drop cloths. Once they get the area sufficiently, protected, they will begin your job.
6
As discussed, they will take the shower area down to the studs, update the plumbing, install new mold-resistant backer board, blocking for grab bars and check to make sure the floor in the shower area is sound. The installers will keeping working all day long, installing your new tub or shower base, wall surround, shower head and accessories. By the end of the day… that's right the end of the SAME day… your new tub or shower will be complete and ready to use the next morning.
7
Before the installers leave, they will thoroughly clean the area and go over the job with you again, making sure you are satisfied.
8
Once your install is complete, you will receive a call from your estimator to make sure everything was done to your satisfaction. If something needs to be adjusted, he will pass the message along to our production team.

If you are getting more than your tub or shower area updated, our installers will likely be in your home another day or two, depending on how much more work they have. In most cases, our installers will be in your home on consecutive days so we can limit the inconvenience of having your bathroom under construction. At the end of each day, they will clean up the area and check to see if you have any questions.
To set up a free in-home estimate, visit one of our showrooms, fill out the free estimate form or give us a call at 1-800-755-ROME.